Nygård использует стволовые клетки для достижения бессмертия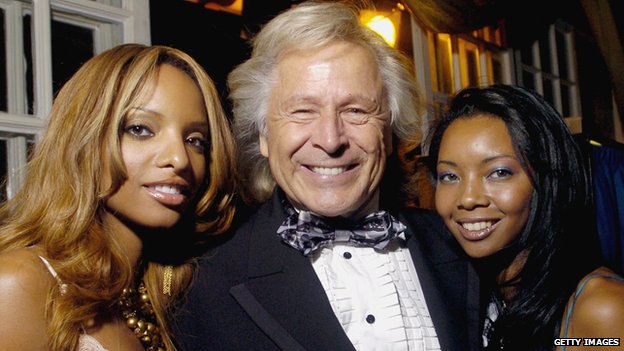 Багамы: миллиардер утверждает, что он становится моложе.
A billionaire fashion designer says scientists have found a way to reverse his ageing process, it seems.
Bahamas resident Peter Nygard says he is receiving stem cell therapy and that a study from the University of Miami suggests he is getting younger, the Bahamas Tribune reports. "They are looking at me, and my markers have shown exactly that I have been actually reversing my ageing and getting younger," the 70-year-old says.
He adds: "I am taking perhaps more stem cell treatment than anybody else in the world. I have been doing it for four years now, so I am sort of a testimonial that this stem cell really works."
Nygard has reportedly been advocating for stem cell research in the Bahamas. A recent change in the law would allow medical centres to open there, though the country's attorney general denies Nygard was involved in the drafting of the legislation, The Bahamas Weekly reported.
Видео начинается с клипа похожего на отрывок из сериала про Джемса Бонда, в котором миллиардер обьявляет о своих планах по спасению человечества.
"Since the dawn of time, great men have challenged the status quo and dared to dream," an off-screen female narrator says in a sultry British accent while images of Leonardo da Vinci, Martin Luther King and other great historical figures parade across the screen.
The great man in question is none other than Peter Nygård, the Helsinki-born, Manitoba-raised fashion magnate best known as the founder of Nygård International.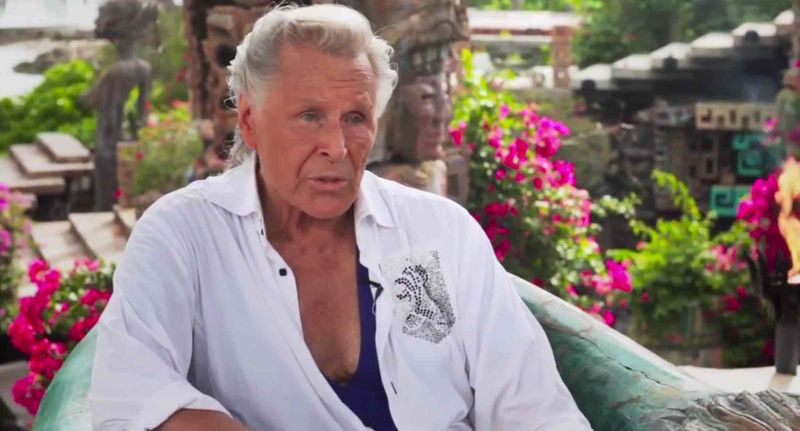 And his plan to save humanity? Use stem-cell research to cure diseases and live forever, just as you would expect a billionaire tycoon to declare in a Bond movie.
In a 10-minute YouTube video titled Bahamas Stem Cell Laws: The Peter Nygård Breakthrough, the 70-year-old former Winnipegger claims to be at the forefront of scientific and legislative efforts to further the achievements of stem-cell research.
Nygård claims to have lobbied the Bahamian government to further stem-cell research, though the Bahamas Weekly reported the island nation's attorney general denied the billionaire was involved in drafting legislation.
That alone is fascinating, but Nygård isn't just a stem-cell advocate. He says he's personally involved in the research by receiving injections of his own cells grown in Peter, or rather, petri dishes.
Yes, Nygård claims he is actually getting younger. In his video, he calls stem-cell research a game-changer for humanity.
"This could eliminate all disease. This perhaps is immortality," he breathlessly states in a video that appears entirely serious.
"Ponce de Leon had the right idea. He was just too early," Nygård continues, referring to the 16th-century conquistador who searched for the fountain of youth. "That was then. This is now."
In the video, the septuagenarian is seen dancing with young women in a nightclub, leaning out of a sailboat, playing volleyball and otherwise "living a life that most could only dream of," according to the off-screen British female narrator.
Apparently, the reason Nygård can dance and sail and play at his age is not just due to copious quantities of money.
Nygård claims his stem-cell injections have reversed the aging process to the point where he's become something of a Finnish-Canadian superman.
"Stem cells are being used for anti-aging and the University of Miami is doing a study about that to prove that it is true. They are looking at me, and my markers have shown exactly that I have been actually reversing my aging and getting younger," Nygård told the Bahamas Tribune.
"I am taking perhaps more stem-cell treatment than anybody else in the world. I have been doing it for four years now, so I am sort of a testimonial that this stem cell really works."
If one were to review more authoritative sources on stem-cell research than, say, a Nygård-produced promotional video, you'd quickly discover that yes, stem-cell therapy holds a tremendous amount of promise.
Stem-cell treatments may one day cure cancers, repair spinal-cord injuries and alleviate the symptoms of Parkinson's disease and other neurological conditions.
The problem is, stem cells can be extracted from embryos and cloned, something that freaks out legislators in nations where embryonic stem-cell cloning is illegal.
"It's the word 'cloning' that creates an aura of terror in people's minds," explains Arthur Schafer, professor and director of the Centre for Professional and Applied Ethics at the University of Manitoba.
Schafer believes therapeutic cloning should be legal, as many researchers believe stem-cell cloning could be the greatest medical advance in history.
But Schafer is concerned about the way the technology may be used. For example, a treatment that may one day cure Alzheimer's also may be used to transform a wealthy, healthy individual into a genius, just like in sci-fi movies.
"We are already a deeply divided, deeply unequal society and this has the potential to create classes of people," Schafer said.
We should be cynical about an aging billionaire's motives for pushing stem-cell technology, he added.
"I don't see him as a great humanitarian seeking to better humankind," Schafer said of Nygård, whose own statements seem to bear out that cynicism.
"I may be the only person in the world who has my own embryonic cells growing in a petri dish," boasts Nygård in his video, sounding exactly like the billionaire-tycoon Bond villain we all suspected him of being long ago.
NYGARD INVESTS IN STEM CELL RESEARCH
Approximately $500 million has been spent already in the name of stem cell research, and there is more to come if fashion mogul Peter Nygard can help it.
Nygard has put up most of the cash so far, and says there is more to come as he continues his quest for eternal youth through stem cell research, and the promotion of healthy living through a new anti-aging program.  This program uses stem cells as its platform.
For the better part of two years, Nygard has been seeking to   bring together global stem cell research stakeholders in places like Panama, China, and Korea to try and make some real headway.
"I'm the one who is actually putting together a business model for this, and putting together an environment where we can practice the most advanced medicine in the world, and do it within the regulatory lines of any government. "
"This, at the end of the day, is true medical tourism. This is why people would travel to another country, to get medicine that they can't get in the United States," Nygard explained. "The kind of medicine we are talking about is the kind that everybody in the world wants, because it promotes a healthy lifestyle."
To make this a reality, Nygard has hired a compliment of the world's top stem cell research minds to assiduously explore the magic of stem cells. But when one thinks of the possibilities such a venture could have on an economy in many regards, one would ask why isn't the Lyford Cay resident pursuing his studies here in The Bahamas.
"I did work on this last year with some of the key Bahamian officials, but it didn't really get much attention," he said.
"This kind of thing needs direction right from the top."
According to Nygard, he is presently engaged in talks with the President of Panama Ricardo Martinelli, seeking to find a way to not only advance this type of medical research, but beef up visitors arrivals to Panama. He added that the Chinese government has taken a keen interest in this project, and China's president has publicly endorsed his program and committed to do all he can to see that the project is a success. Nygard said the Chinese government has pledged a significant amount of land for the construction of a stem cell clinic. Something the fashion designer believes shows a level of interest and commitment that he was not getting from Bahamian officials.
"Those are commitments. Personal commitment, law commitments, and even financial commitments, that's what it really takes for this kind of industry to grow," Nygard said. "I wasn't getting that kind of audience from The Bahamas so I took my energies elsewhere. "  
"I would love to do it in The Bahamas; (opportunities) just aren't there right now. "
In The Bahamas scores of Bahamians are plagued with one or more diseases like hypertension, diabetes, etc. that health experts at home and abroad say is "killing the country softly".
While praising the government for taking the step to fight this problem by introducing the National Prescription Drug Plan, and adjusting tariffs on certain foods, Nygard believes that more could be done to promote healthy living.
He believes that prevention is better than cure. He used his native Finland as an example of a country that made a turnaround in terms of health through lifestyle changes.
"Bahamians have tremendous athletic genes in the first place, but terrible eating habits and terrible mentality…We have the wrong attitude in The Bahamas," Nygard said. "The Bahamas ought to be the center of the universe as far as healthiness is concerned. "
"I couldn't make a greater contribution to The Bahamas than to help create a new health attitude there, and make Bahamians the healthiest people in the world," Nygard said.
Dr. James Watson, plastic surgeon turned Stem Cell Specialist, is one of the researchers who teamed up with Peter Nygard to seek out the fundamental problems associated with aging, and slow down and/or reverse the aging process with the use of stem cells.
It's all part of an anti-aging program Nygard has developed and is shopping around the world.
According to Dr. Watson each cell in the human body is programmed to die. It's a process called  apoptosis . But he said with Stem Cells that process can reversed.
"We believe that Stem Cells will replace those cells that would die.  And we know that because Stem Cells naturally divide," Dr. Watson said. "Many times people misunderstand a Stem Cell as being from a fetus or embryo, but Stem Cells can come from any organ in the body. "
Billions of dollars of research has been put in from Universities throughout the United States. But according to Nygard, what could be costly is compiling the relevant information.
"What is missing today is to take all this information, and finding someone like Jim with the capability to take all this information and formulate that, and get that focused," Nygard explained. "That part of it is expensive, not so much the research part of it. I could not think of money better spent, that's cheap. "
http://www.bahamasnational.com/?q=node/667
Ссылки по теме
---